What's New in the 2018 Pacifica?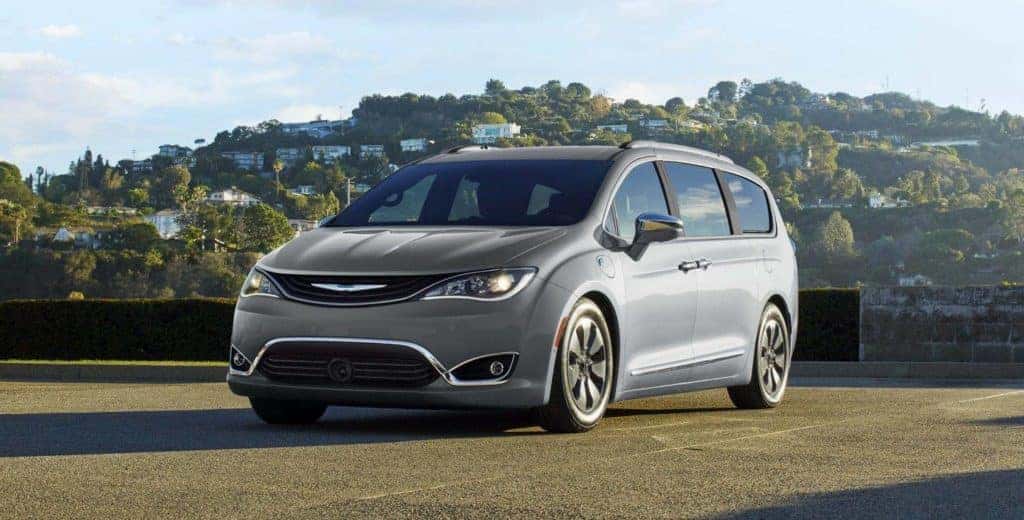 2018 Chrysler Pacifica Features
The 2017 Chrysler Pacifica was voted North American Utility Vehicle of the Year, given the JD Power award for initial quality, and voted Best New Family Car for 2017 by Cars.com. With all these impressive accolades for the 2017 model, there were certainly some high expectations for the 2018 model. Luckily, Chrysler delivered with their latest minivans, adding more features for an even better vehicle than last year. Here are some of the 2018 Chrysler Pacifica features.
2018 Pacifica Safety Features
Being the only 2017 minivan to win the IIHS Top Safety Pick, the Chrysler Pacifica is definitely a safe vehicle. One of its best safety features is the 360-degree view camera, which uses four cameras around the vehicle to keep the driver constantly aware of their surroundings. This 360-degree camera gives the 2018 Chrysler Pacifica features like parking assist, blind spot monitoring, adaptive cruise control, lane departure warning and more.
---
Check our service department at Shelor Motor Mile
---
Entertainment Technology in the New Pacifica
One of the biggest changes made to the Pacifica for the 2018 model year was the addition of exciting technological features in the vehicle's interior. One available feature is the U-Connect technology, which includes two 10″ touch screens, a Blu-Ray player, wireless streaming capabilities, HDMI ports, wireless headphones and more.
Also included is the new touchscreen navigation system on the front console of the 2018 Pacifica. Connected to this touchscreen is HD radio capabilities, satellite radio, 3-D navigation graphics, Bluetooth streaming audio and more. Additionally, the new Pacifica has a premium surround-sound audio system to deliver your entertainment with excellent quality.
---
Read testimonials from some of our customers!
---
2018 Pacifica Hybrid Model
A really exciting option with the 2018 Chrysler Pacifica is that it has a hybrid model. It is the only hybrid minivan ever, and can save you a ton of money on gas over its lifetime. When using both electric and gasoline, the 2018 Chrysler Pacifica gets a striking 84 miles per gallon.